Music gives a soul to the universe,
Wings to the mind,
Flight to the imagination
And life to everything

-Plato
Conducted by : Anu Suresh
Course Fee: Registration fee($50) + $100 for each Session
One Session = 4 classes
session 1 is for advanced
session 2 and 3 are introductory classes
Classes : Starting from January 25
Session 1 ==> 1.45 to 2.45
Session 2 ==> 2.45 to 3.45
Session 3 ==> 3.45 to 4.45pm
Nestled in the rolling hills near San Ramon, Amritalaya provides the perfect ambience for higher learning in the arts and sciences. The main temple and the surrounding buildings are sanctified by sacred prayers and hymns being continuously chanted for over thirty years. The highlights of the weekly programs are the Saturday night Satsang with climatic devotional singing for nearly two hours. We have had many inquiries from visitors to the ashram about wanting to learn classical Indian music and in particular devotional singing. Amritalaya was created to serve this long-standing need amongst the community. Carnatic music has its emphasis on vocal music and is centered on compositions with a principal performer and other accompanying instruments such as a table, violin, harmonium, and cymbals. In conclusion, we provide some direct quotes from Amma on devotional singing to gain concentration in this age of materialism, bhajan is easier than meditation. By loud singing, other distracting sounds will be overcome and concentration will be achieved. Bhajan, concentration and meditation, this is the progression. In fact, the constant remembrance of God is meditation. Bhajans sung with one-pointedness will benefit the singer, the listener and also Mother Nature. Such songs will awaken the listeners' minds in due course. If the bhajan is sung without concentration, it is a waste of energy. It is a spiritual discipline aimed at concentrating the mind on one's beloved deity. Through that one-pointedness, one can merge in the divine being and experience the bliss of one's true self.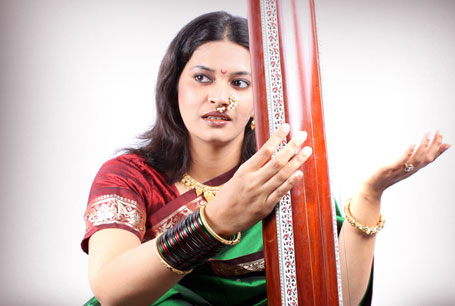 What we Offer in Carnatic Music?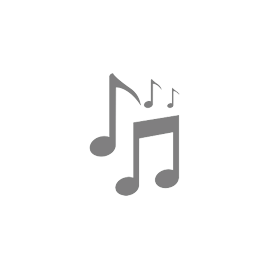 Beginner Level
Sarali Varisaigal, Jantai, Dhatu, Hechistayi, Alankarams in Mayamalavagowlai ragam. Geetham- 4 in Malahari, Suddha Saveri, Mohanam, Kalyani, Kamboji, Arabhi, Ananda Bairavi- and Notes in Sankarabaranam.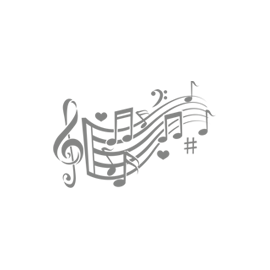 Intermediate Level
Tana Varnams- Mohanam, Hamsadwani, Sankarabaranam, Kamboji, Navaragamallika, Suddha Danyasi, Saranga, Hindolam

Small Kritis by Tygagaraja, Dikshitar, Annamacharya, Swathi Tirunal, Papanasam Sivan , and other composers Manodharma- Beginner level swara Kalpana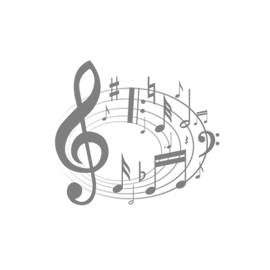 Advanced Level
Tana Varnams- Sahana, Karaharapriya, Suruti, Ranjani, Mayamalavagowlai Ata Thala Varnams- Bairavi, Sankarabaranam, Kamboji, Kalyani Dhruva Thala Varnam- Shanmugapriya

Medium to big ( vilamba kritis) by Trinities and other composers.

Manodharama- Swarakalpana, Raga alapana, and neraval for main ragas.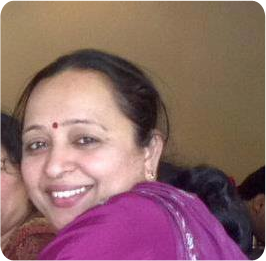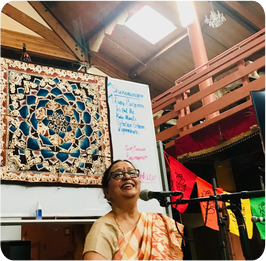 Anu Suresh is an acclaimed Carnatic musician and has won several prestigious awards including 'Outstanding Service Award' by Lotus Silicon Valley, 'Sangeetha Seva Puraskar' by Bay Area Thyagaraja Aradhana and 'Professor T.R. Subramanyam Memorial Award' by Cleveland Thyagaraja Festival, "Papanasam Sivan Virudhu" by Sivan Fine Arts Academy, to name a few recent awards. Anu has taught Carnatic music in the Bay Area for over 2 decades. She is currently receiving advanced training with Smt. Lalgudi Rajalakshmi, Shri R. Suryaprakash, and Dr. Uma Naresh. She is currently pursuing her masters in Carnatic Music at the University of Silicon Andhra, Milpitas, California.
I am grateful to Anu Suresh for the many years of training she has given me. This training imparted in my formative years helped me develop a deep appreciation of the nuances of Carnatic music and has given me a firm foundational understanding of the various aspects of classical Indian music.
-Teju
San Jose
Having learnt music from Anu Suresh starting from right as a kid for over 10 years. I can say confidently that Anu is the best teacher in all of the bay area and her sincerity to the students and the art is incomparable. Her approach is very structured and methodical, her teaching skills are exceptional and she inculcates a firm discipline in all her students.
-Amritesh
California
I spent my formative years learning with Anu. Its been many years since I have learnt music as I am doing my medical residency but any time I come to the bay area, Anu is one of the few people I connect with. I deeply grateful to Anu for the musical education that she has imparted me.
-Karthick
California
MA Center, 10200 Crow Canyon Road,
Castro Valley, CA 94552
Email:
info@amrita-hall.org
Copyright 2018 The Amrita Hall.org Rights Reserved